What's up Sun Family?
The second day of Champs was a fun one indeed!

The glassblowing competition was in full swing today, with some ridiculously impressive pieces being made right before our eyes.
We met some really amazing KOLs and a few celebrities made their debut at the venue! Snoop Dogg, Mike Tyson, and the Trailer Park Boys to name a few.
We also got some more hands on our new eKWIK Dry Herb Vaporizer. The feedback is rolling in, and it's looking good! Those who visited the booth really enjoyed the smooth vapor the eKWIK produces and noted the super comfortable mouthpiece.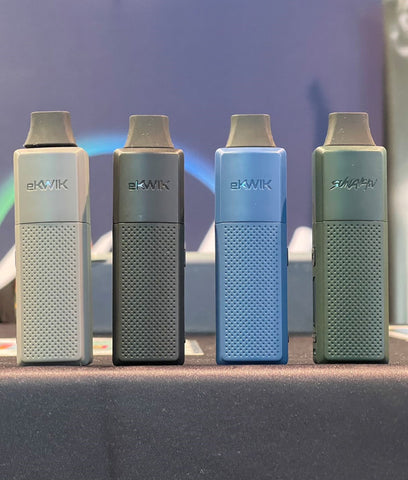 Finally, none other than The Godfather himself visited the booth. Earthsmokesalot also came down to say hi to the team – it was great fun seeing both of you and was great to see how much they loved the SWAP!
That about wraps up Day #2 of Champs! Stay tuned for our next update, Day #3, coming soon.

Later!